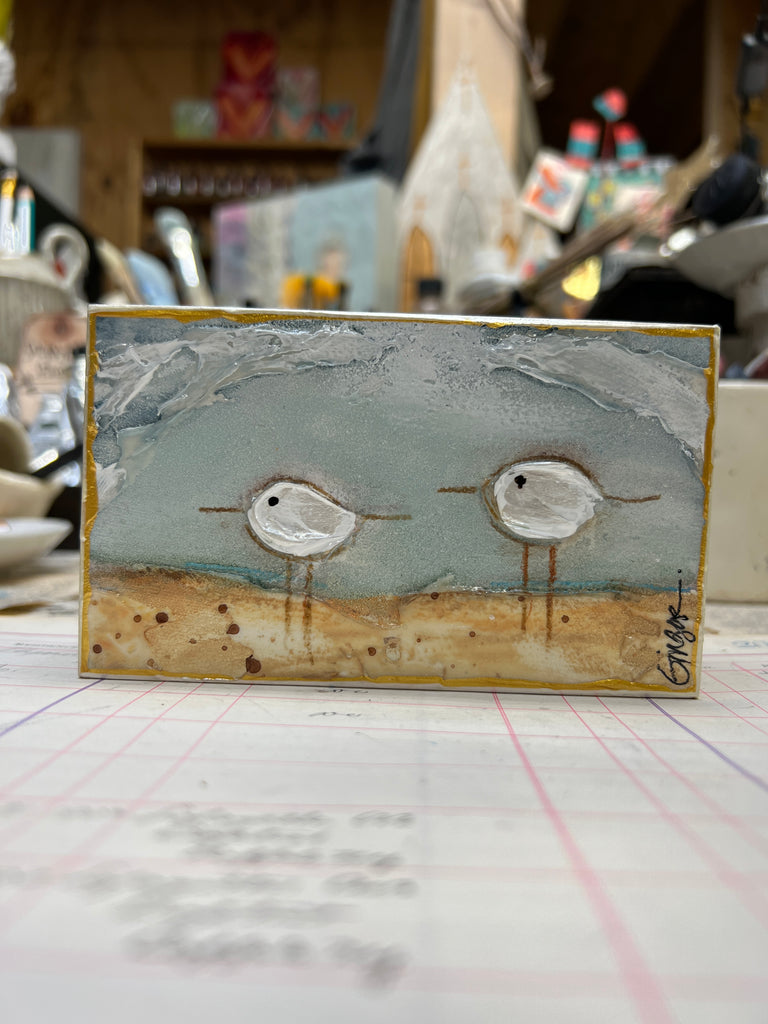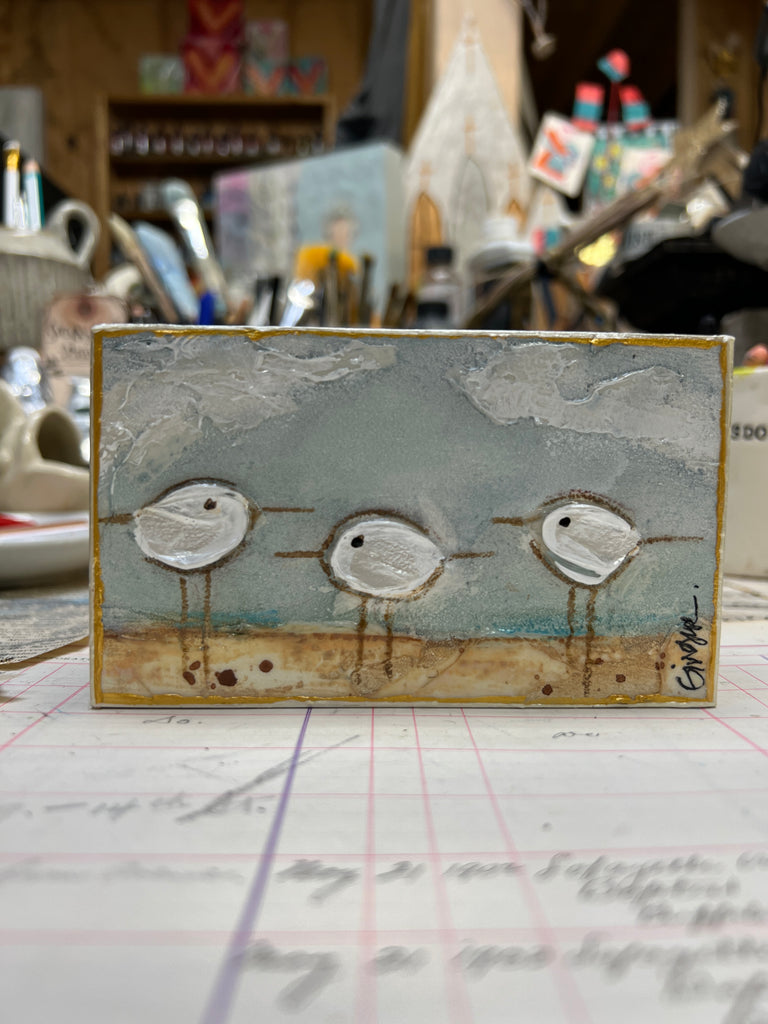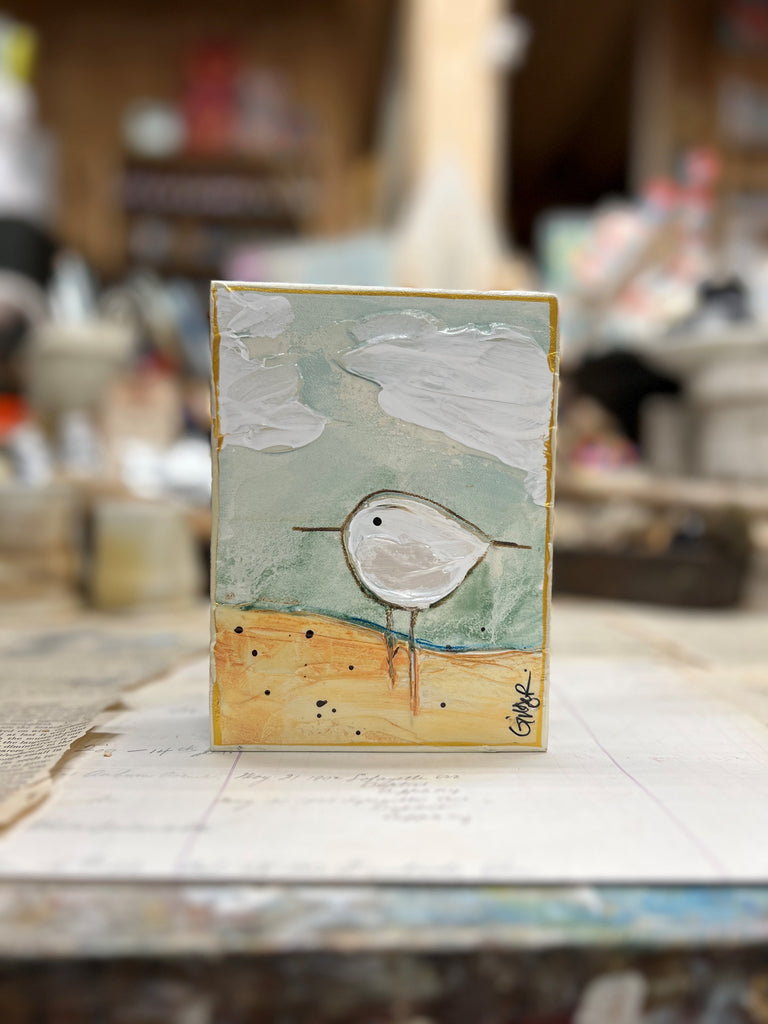 Sandpipers
$45.00
Inspired by my last twelve years living on HWY 30A, Florida, these Sandpipers are handmade on box wood canvas. Each canvas is 1.5" deep.
This is a great gift item.  I've had people buy them based on how may children they have. They've been a popular gift for loved ones and family having a newborn child.  
Each piece may vary a bit from the picture.